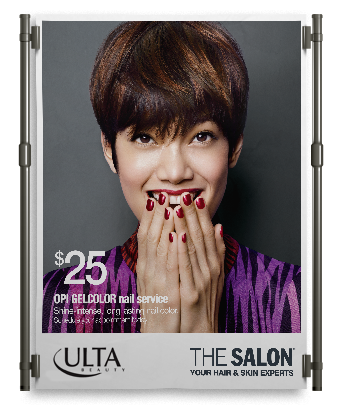 Even in today's digital world, there are some projects that still call for conventional offset printing. So when there is a full-color catalog, brochure or annual report that require a longer run, we have our Man Roland 706 6-color and our Heidelberg QM 46 2-color presses.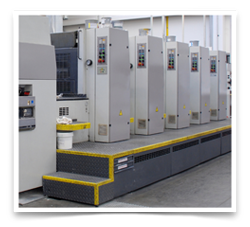 Multi-Color Print Projects
Our conventional presses can handle multi-color print projects, ranging from simple two-color (up to a 13″ x 19″ sheet size) to vivid six-color with coatings (up to a 29″ x 40″ sheet size).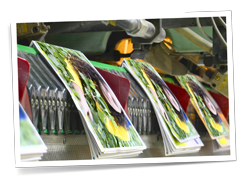 Full Service Bindery and Finishing
An in-house bindery department is critical to ensure quality of product and on-time delivery. For that reason, we boast one of the largest in-house bindery in the industry.
Our bindery includes multiple binding options, folding, scoring, gluing, tabbing, drilling, laminating, and virtually anything else you can imagine.
High Volume Offset Projects
Realize economies of scale through high-volume printing on our conventional presses.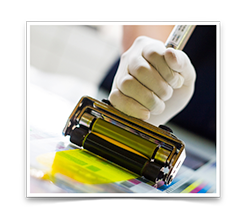 Specialty Coatings
Specialty coatings such as Soft-Touch, Satin and Gloss Aqueous, Spot Varnishes, and Pencil-Receptive coatings, enhance a piece's visual appeal, and protect it from getting scratched, or smudged.