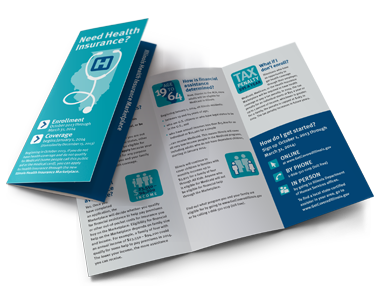 For on-demand printing with true colors, our amazing HP Indigo 7600 & 7000 Digital Offset Presses can match Pantone colors similar to any other commercial printers on the market. When combined with our HP Indigo UV Coater, digitally printed pieces have the protection, stability and high quality visual appearance than more expensive traditional offset pieces. We also have many other digital printers for larger runs and a greater choice of sizes. Choose Blooming Color for premier full printing services in Chicago.
As with all digital equipment, service is a necessary and critical standard for which we have certified technicians on staff who ensure daily that all equipment is running optimally. Click here for a complete list of our digital printers, bindery equipment and software.

The Latest in Digital Print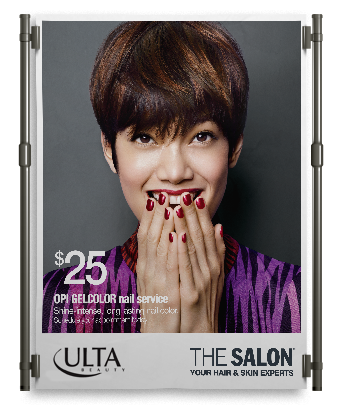 Even in today's digital world, there are some projects that still call for conventional press printing. So when there is a full-color catalog, brochure or annual report that requires conventional printing, we have our Man Roland 706 6-color and our Heidelberg QM 46 2-color presses.
Even when a project requires conventional press printing, many of our clients work with our designers to digitally create their prepress artwork. And since we offer a variety of finishing services (such as folding, cutting, binding and laminating), we're a great resource for generating fresh ideas that will engage your audience. Click here for a complete list of our conventional equipment.

Our wide format equipment is ideal for producing large-scale work ranging from vibrant vinyl window graphics to fine art canvases. Blooming Color produces oversize banners, large format posters, and photographic trade show materials that are second to none. We bring out the WOW of wide format every time.
Customers can choose from several finishing options including a high gloss or textured crystal finish to increase a piece's durability and visual appeal. Any wide format project can be printed directly onto a variety of substrates like Foamcore, Gatorboard, Sintra/PVC, Masonite, Plexiglas, Aluminum, Wood, Corrugated Plastic/Coroplast, Corrugated Cardboard and Acrylic. For other signage, we use the latest software and digitally-controlled plotter technology to custom-cut vinyl lettering, numbers, logos and graphics.
Click here for a complete list of our wide format equipment.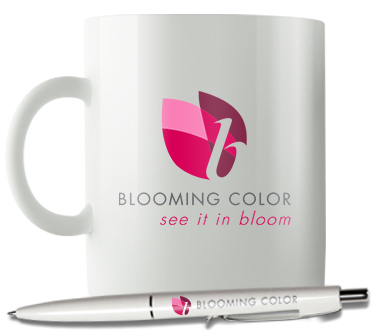 Many businesses and organizations have leveraged the power of promotional products to connect with their customers. Our Quick Print Storefront locations specialize in producing only proven, premium items that elevate brands and make a lasting impression. Once you select your promotional pieces and place your order, you can use our fulfillment services to pack, store and ship your items. Products, styles, quantities and pricing are all available through our online promotional catalog.

Minuteman Press Storefronts
Our Quick Print Storefronts include Minuteman Press  locations in Naperville and St. Charles. These storefronts are ideal for those small, quick-turnaround jobs that just can't wait. Whether it is a business card, poster, invitation, holiday calendar, greeting card or promotional piece, our sales associates are happy to help.

MINUTEMAN PRESS IN NAPERVILLE
1577 N Naperville/Wheaton Rd.
Naperville, IL 60563-1556
---
Phone: 630-369-1360
Fax: 630-369-2849
naperville@bloomingcolor.com
MINUTEMAN PRESS IN
ST. CHARLES
1574 East Main St.
St. Charles, IL 60174
---
Phone: 630-584-7383
Fax: 630-584-8956
stcharles@bloomingcolor.com
6 color press
Aqueous coater & extended delivery
Versatile 29.125″ x 40.125″ sheet size, 28.125″ x 40.125″ image size
Computer Control Inker, Man Roland's interface
Scanning Densitometer
6 color press
Aqueous coater & extended delivery
4 over 2 perfecting capability
23″ x 29″ sheet size
Computer Control Inker, Man Roland's Interface
2 color press
Up to 28″ x 40″ sheet size
2 color press
Up to 13″ x 19″ sheet size
63″ Wide Printing Capacity
STUDIO & PRE-PRESS EQUIPMENT