Every Door Direct Mail (EDDM) is a US Postal Service program that enables you to deliver a 12″ x 15″ or smaller postcard, via a postal route, for an astonishing 17.5¢ per piece (plus the cost of printing). This savings can greatly increase your ROI on direct mail campaigns. Blooming Color is a leading direct mail company.
"When I think EDDM I think Blooming Color! They know the process better than anyone, from defining our target reach, to quality printing and post office delivery and of course the outstanding customer service. I know it's in good hands from step one. We wouldn't think to go anywhere else."
Tom Miers, Naperville Bank & Trust
We can help you use EDDM to:
Design and print your postcards – We will work with you to design a postcard that engages your audience or can use your print-ready artwork.
Define your reach –  EDDM allows you to target a specific city, neighborhood, or even a specified distance from your business. For more information on delivery routes, check out the US Postal Service's EDDM Website.
Prepare the mailing – We can print and bundle your mailing to the exact postal specifications.
Deliver directly to the post office – Let us deliver your bulk mail to the post office and ship or deliver samples to your office.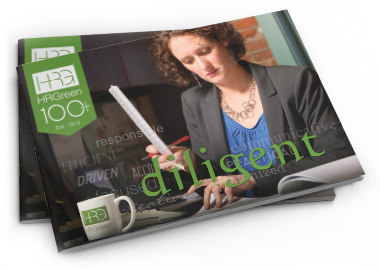 Direct mail marketing continues to be one of the most cost effective means of reaching current and potential customers. When your direct mail campaign is combined with a targeted list of consumer data from a highly-personalized, color print campaign, your response rates can more than triple.
Today, our customers can use new tools to know the exact day a recipient receives their mail, which is instrumental in scheduling follow-up initiatives and determining response rates.
We take care of all of the little details to ensure your mail gets to where it needs to go and into the hands of your customers. Our services include providing or using your indicia, metering mail, and sorting or delivering your bulk mail off at the post office.
Contact us if you would like to learn more about how our direct mail services can improve your marketing and sales efforts.

The kind of pURL we are talking about here is a Personalized URL created for each recipient of your marketing campaign. When your audience receives your marketing campaign materials such as postcards, emails and videos, each one will prompt them to visit a website that addresses them by name.
Using a pURL, you can send a personalized postcard, email or video that directs its recipient to a web page with a message specifically personalized for them.
Adding a pURL to your direct mail allows you to track each piece on a person-by-person basis. This is great for scrubbing and updating your mailing lists (such as acquiring new contact information) or collecting survey responses. Plus, it lets you personalize each greeting and deliver an individual link to track each recipient's response to an offer. Results are captured and viewed in real time on an online dashboard so leads can be immediately followed up.