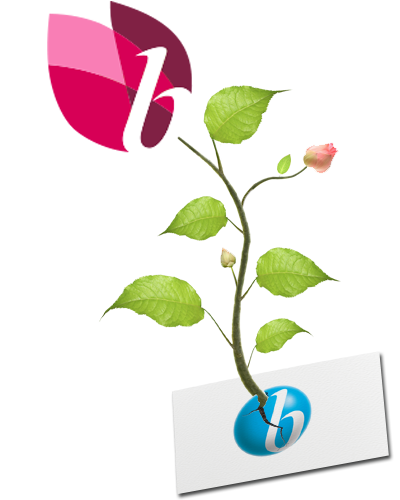 Our commercial printing group was started in 1989 in Naperville, Illinois. Traditional printing back then consisted of 2-color offset printing presses, black and white copies, and fast turnaround. Within a few years, the business grew to become a leader in printing for the Western Suburbs.
Then in 2006, we established Blooming Color, a world-class commercial printing facility, in order to continue to deliver best-in-class quality services to our clients across a variety of printing disciplines—from conventional to wide format to true color match digital printing. Over the course of the last twenty years, our printing group has expanded and grown with technology to become a leader in commercial printing—not only in the greater Chicagoland area, but we now serve national and global clients as well.
Today, we continue to provide quality, small-scale printing as well as high-volume, high-end commercial services—and everything in between.
It is easy to become jaded when you hear every company jump on the "we've-gone-green" bandwagon. However, when your business utilizes one of our only truly sustainable resources, paper—a biodegradable, renewable, sustainable product made from trees—a little credit is due.
Here at Blooming Color, we have gone far beyond merely utilizing paper from sustainable and responsibly managed forests (which have resulted in America having more trees than it did 100 years ago). Every day, we consider the environmental impact of the products we use, the processes we employ and the environment we work in. It is an approach that has produced some great results:
Blooming Color uses 100% vegetable based printing inks (not soy-based inks, which can contain up to 35% petroleum).
Our excess ink is recycled/reused and eventually becomes tar for our nations roadways.
We recycle 100% of all recyclable materials.
Our waste paper is 100% recycled and made into personal use products such as paper towels, napkins and toilet paper. That's because recycled paper should be used to produce products that don't require intensive energy consumption or chemical use.
Our pressroom utilizes chemistry, inks and coatings with low VOCs (Volatile Organic Compounds).
Our paper is sourced from paper mills that only use responsible forestry practices.
At Blooming Color, we believe educating our clients can help provide a better understanding of the value of print and the steps the industry has taken to lead the charge on sustainability to make a positive impact on the environment.